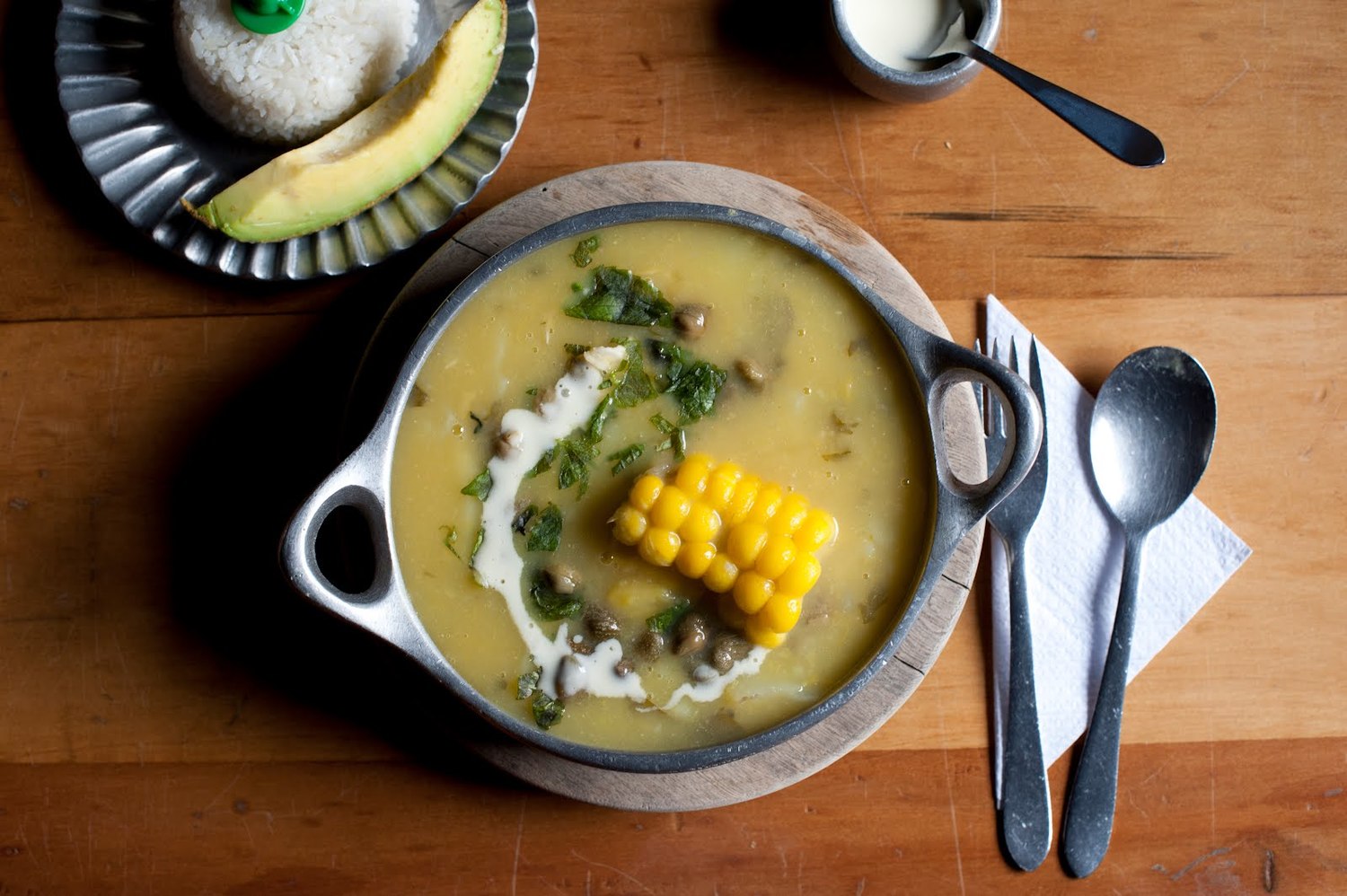 If you want to live a very local experience and taste an authentic piece of our gastronomy, we have the right place for you. In this experience we will take you to one of the oldest restaurants in Bogota, which has been serving Ajiaco for generations.
Ajiaco is the most iconic dish of Bogota and a mixture of indigenous and Spanish ingredients and preparations. It is a thick chicken stew, made with three types of potatoes from distinct regions. The Criolla, a small and yellow potato that thickens the soup. The Sabanera, a dryer variety from the planes of Boyacá, a state in Colombia and the soft Pastusa from Pasto, in the south. The soup also includes capers, guascas (a Colombian herb), sour cream, corn and a slice of fresh avocado and rice.
Combine a fresh Ajiaco with a generous glass of natural fruit juice and you will have the best possible lunch you could find in town.
Additional price per person: US$ 15